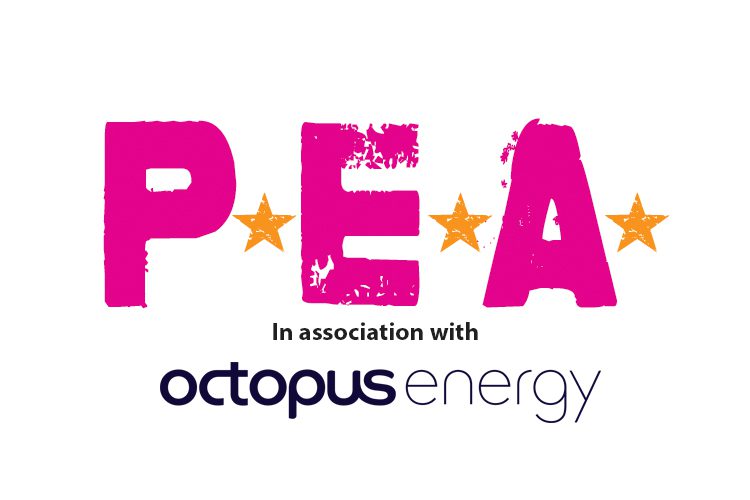 The P.E.A. Awards in association with Octopus Energy, celebrates the green heroes who are taking matters into their own hands and providing inspiring alternatives to business as usual.
Now in its seventh year, the P.E.A. (People. Environment. Achievement) Awards, recognises and rewards sustainable pioneers at a glamorous green carpet event with music, entertainment and ethical food and drink.
The current rate of human-related extinction of wildlife is between 1,000 and 10,000 times that of the natural rate of extinction.
While it's estimated that 80% of species are yet to be identified – a new species of plant or animal is discovered in the Amazon every other day – there's a real risk that many may become extinct before we've had chance to find them.*
All around us Nature is dying: the only way to put an end to mass extinction is to come together, acknowledge our role and unite to change the future.
2017's P.E.A. (People. Environment. Achievement.) Awards will celebrate and honour pioneers across the globe who have dedicated their lives to ending the forces that are driving extinction – from deforestation abroad to over-consumption right here in the UK.
Last year, MCB Seafoods won one of two Pioneer awards for its 'Retrawl' scheme, which collects and recycles old fishing gear – free of charge – into swimming costumes, sunglasses, nylon socks and skateboards. The second winner, Enviromate, allows tradesmen to list and search for surplus material that can be reused, reducing the depletion of natural resources and waste to landfill.
A record number of entries to this year's P.E.A. Awards confirms that change is happening, and 2017's shortlist is packed with inspiring people who are ripping up the rulebook and saying 'enough is enough'. They have all chosen a path – rarely the one of least resistance in their respective fields – that will allow them act before it's too late.