P.E.A. Awards announces 2021 winners – the climate heroes and changemakers leading the way to safeguard the planet
London, 22 October, 2021: On the eve of COP26 in Glasgow, 300 eco aficionados gathered at London's One Marylebone for the 11th P.E.A. Awards in association with Citrix, to celebrate the UK's leading sustainability awards show and the green trailblazers and changemakers behind the products, services and businesses that are changing the face of our planet.
Opening the dramatic 'Fantasy and Futurism' green-carpet event, attended by leading lights in the sustainability industry, Jarvis Smith, founder of the P.E.A. (People. Environment. Achievement.) Awards, said: 
"With the pivotal COP26 in Glasgow looming ahead, there has never been a more critical time for sustainability heroes to get noticed. Like tonight's winners, the P.E.A. Awards have been leading the way by celebrating climate solutions for over a decade. It's high time our government started learning from those of us who are actually taking real action to safeguard our long-term future."
After guests had enjoyed a nutritious three-course, organic vegan dinner cooked by sustainable food guru Arthur Potts Dawson, dubbed "The Original Green Chef", TV presenter Zilpah Hartley presented the year's spectacular hand-made and nature-infused awards, created by Katie Weiner. Winners were honoured across a variety of sectors ranging from Digital Technology, Money and EV to Energy, Influencers and Art.
Introducing the new Climate Pioneer award category for 2021, sponsored by Deloitte, Zilpah Hartley said: "The judges were looking for someone who has pushed the envelope in climate to drive authentic and material positive action. A catalyst for change, the individual or team will have demonstrated that climate action is good for business."
Announcing the winner – Jessi Baker MBE, CEO of the innovative tech platform Provenance – Zilpah stated:
"Provenance has the potential to transform supply chain transparency at scale through blockchain and Jessi's integrity and attention to detail shone through." 
Introducing his new futuristic, full vegan menu complete with fresh, clean vegetables, Arthur Potts Dawson said: "The future of personalised nutrition is no longer a fantasy. Food is the most powerful change driver on this planet. It's the choices that we make with food that can fix our future in this world. Food can slow down the changing climate and help us identify with our holistic relationship to this beautiful, amazing home that we all share." 
In her keynote speech, Atossa Soltani, founder & board president of Amazon Watch, said: "It is an honor to be joining this impressive community of eco-visionaries who are creating a new normal for how to live in harmony with the web of life. We are living on the precipice of biosphere collapse and climate chaos and every day the window of opportunity to reverse our fate is shrinking. Future generations are depending on our bold and courageous actions today to shift our life-blind economic system to one that is life seeing and life affirming. It will take leadership from the likes of all of you gathered here to create such shift as circular economies, deforestation-free commodities and truly regenerative investment portfolios. And we must not forget to the importance of changing our political leaders along with changing our light bulbs."
Celebrations rounded off with an after party of music and dancing, ignited by the night's liberating 'fantasy and futurism' ambience.
The P.E.A. Awards Winners 2021
ARTS (Sponsor: My Green Pod)
Shortlist:
Claire Victoria Bishop
Greg Cochrane
Jasmine Pradissitto
Winner: Jasmine Pradissitto
Artist Jasmine is breathing art into green issues, working to highlight and change the human behaviour that causes environmental destruction. Her 70+ worldwide exhibitions include two recently acclaimed projects underlining the quality of post-industrial air.
Why awarded: "Art has always been one of the best ways to drive systematic change across society but art that draws toxicity from the air is genius." Dianne Dain
CLIMATE PIONEER (Deloitte)
Shortlist:
Chris Ramsey
Greg Cochrane
Jessi Baker, MBE
Laura Young
Russ Wakeham
Winner: Jessi Baker, MBE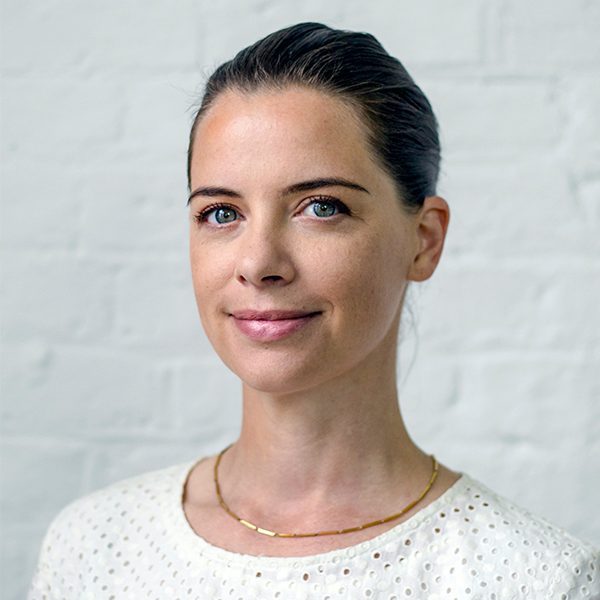 CEO of pioneering tech platform Provenance, Jessi's story inspirationally illustrates how environmental change can be achieved through supply chain transparency.
Why awarded: "Provenance has the potential to transform supply chain transparency at scale through blockchain and Jessi's integrity and attention to detail shone through." Anna Turns
DIGITAL TECHNOLOGY (Citrix)
Shortlist:
Ewen Anderson
Mankaran Ahluwalia
Phil Law
Winner: Ewen Anderson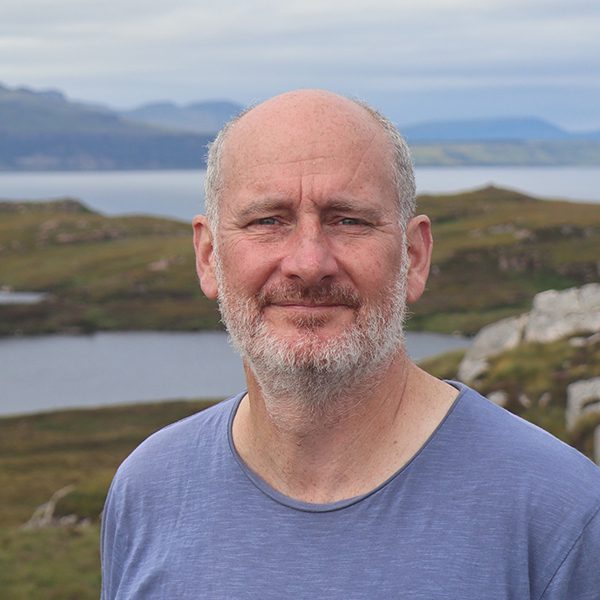 Ewen is CIO at Px3, an independent, specialist consultancy providing sustainability assessments to companies seeking to measure and reduce the carbon footprint of their IT and commuting. 
Why awarded: "Ewen from PX3 has been working with the biggest tech companies in the universe. We all know the issues around energy and data storage so the fact Ewen helped these giants understand their ongoing impact is very impressive."  Katie Hill
ENERGY (Octopus Energy)
Shortlist:
Cathy Yitong Li
Linda Achan
Mark Millar
Priyanka Khurana
Winner: Mark Millar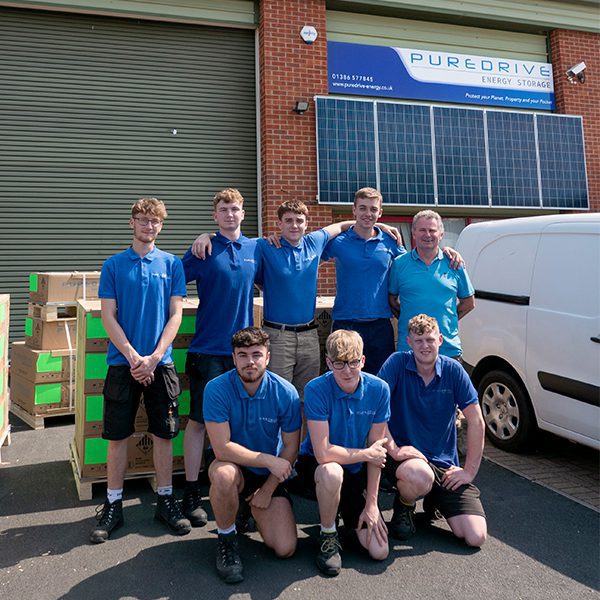 As CEO of Puredrive Energy, the only company designing, developing and manufacturing its Energy Storage Systems in the UK, Mark works to reduce the carbon footprint of production.  
Why awarded: "Battery storage is not going away. Puredrive Energy show great penetration in a competitive market, very scalable and a great concept." Jordan Brompton 
EV (myenergi) 
Shortlist:
Fiona Howarth
Joel Teague
Toddington Harper
Joint Winners: Fiona Howarth & Toddington Harper 
Fiona Howarth: Fiona is CEO of Octopus Electric Vehicles, the EV provider making it easy and affordable for companies to set up salary sacrifice schemes for their employees to go electric.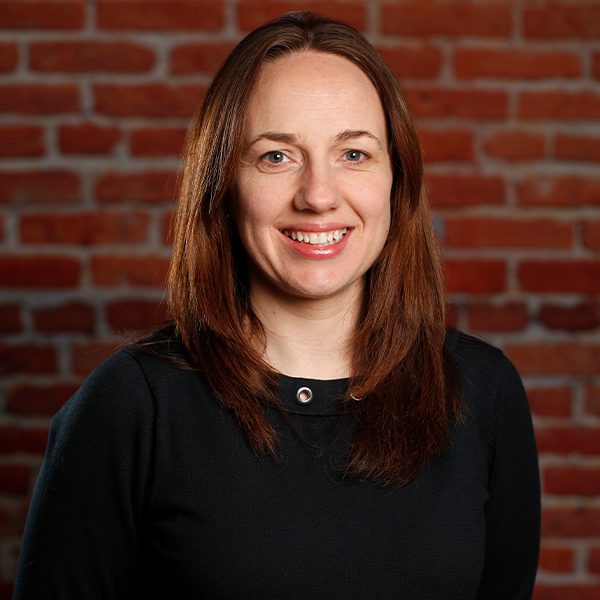 Why awarded: "A true leader in the space, offering many different electric vehicles, plus part of the Octopus Energy Group with their recent £600m investment. Judges are sure Fiona will scale things even more quickly." Jordan Brompton
Toddington Harper: Toddington is CEO of EV and sustainable energy business Gridserve, which develops and operates dependable, low-cost, clean energy solutions for critical power infrastructure.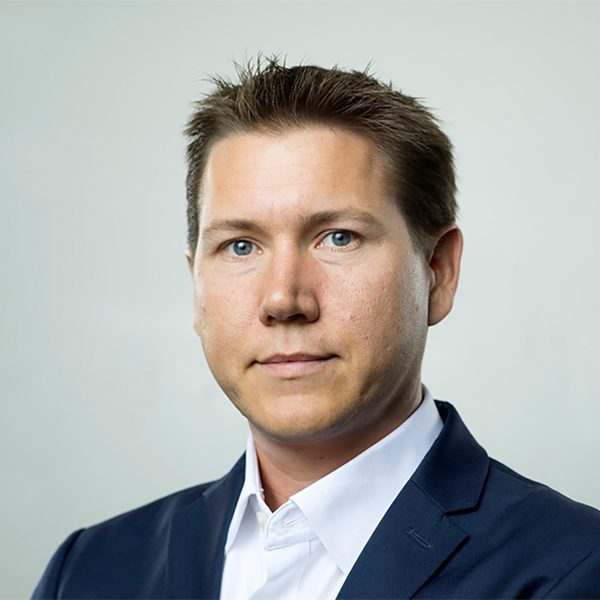 Why awarded: "True innovation, with an incredibly passionate business that will reverse climate change with electric highways." Jordan Brompton
FOOD & DRINK (Avallen)
Shortlist:
Caroline Compton-McPherson
Chris Jaume
Linda Achan
Paul Gabie
Sofia Parente
Winner: Paul Gabie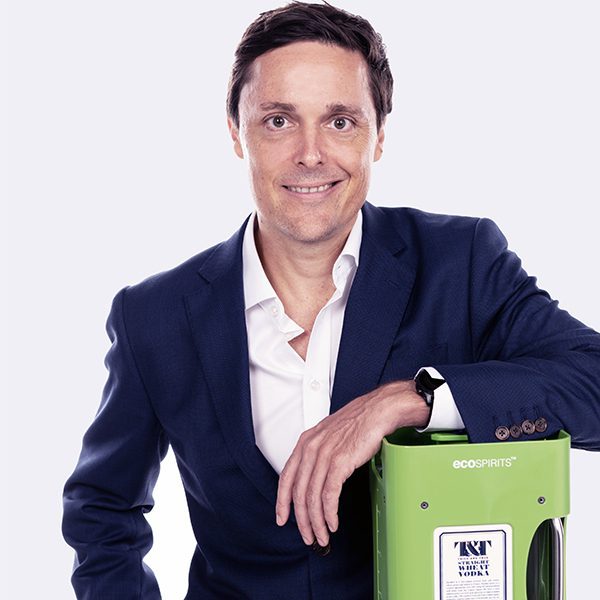 Paul is CEO of ecoSPIRITS, which is pioneering the solution to single-use glass in the drinks industry with a cutting-edge refillable system. 
Why awarded: "Providing a global spirits motorway for sustainable sipping – game-changing for spirits, wine & more." Stephanie Jordan
GREENEST FAMILY 
Shortlist:
Satish Kumar and family
The Cahill family
The Dale Family
Winner: Satish Kumar and family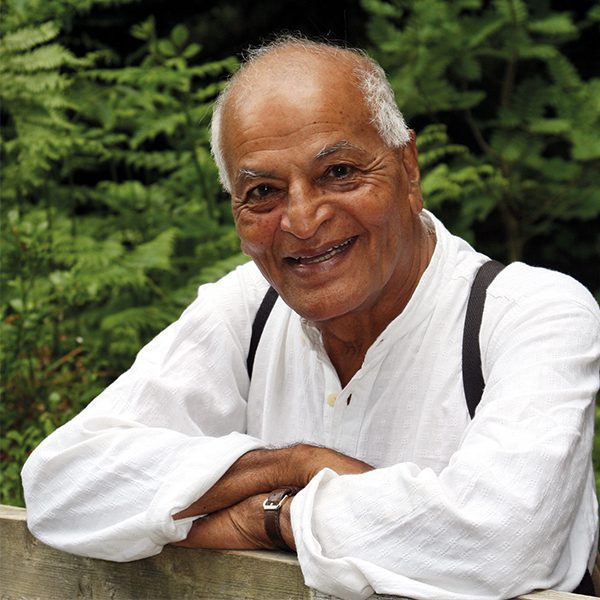 Environmental activist, author and the driving force behind Resurgence magazine for over 45 years, Satish and his wife June Mitchell live and breathe a green life which has been passed on to their children, Mukti and Maya, now low-carbon lifestyle pioneers. 
Why awarded: "Satish lives and breathes a green life which has been passed onto his children, now new-generation eco-pioneers themselves. The impact and knowledge Satish has shared over decades via his publications, surely makes him worthy of a lifetime achievement award!"  Cat Fletcher
GREEN PIONEER (Weleda)
Shortlist:
Alice Bardwell
Emma Goulding
Jessi Baker, MBE
Jo-Anne Chidley
Safia Minney
Winner: Safia Minney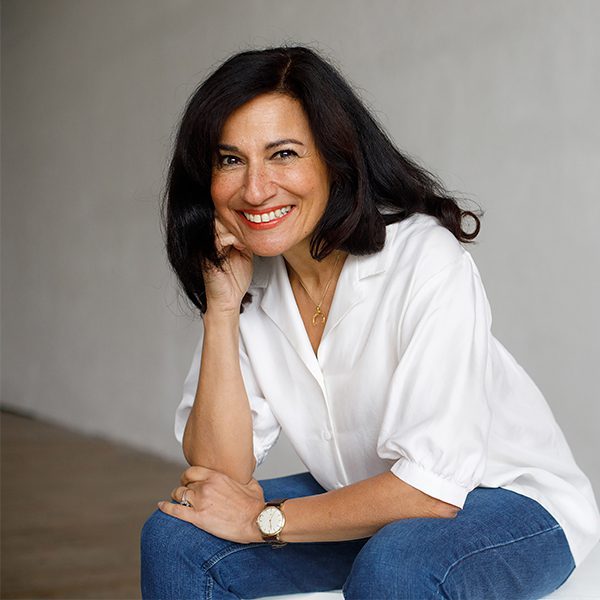 Through her various enterprises designed to inspire climate action – including REAL Sustainability CIC and Business Declares, plus her many ethical fashion books and initiatives – Safia is pioneering Fair Trade and environmental innovation through supply chains and corporate activism. 
Why awarded: "Safia is an icon in green business, a pioneer, a leader and an inspiration to all." Jayn Sterland
HEALTH & WELLBEING 
Shortlist:
Ethicul
Helen Bee
Katherine Swift
Roger Leese
Winner: Roger Leese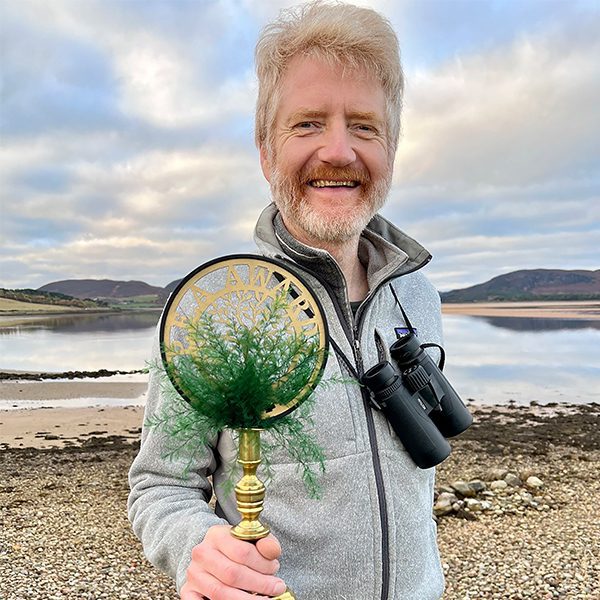 The rewilding pioneer is using his commercial litigation experience at Clifford Chance to bring ESG practices to the fore of leading global companies. His rewilding project in the Highlands explores innovative virtual and digital ways to communicate the benefits of rewilding.
Why awarded: "Roger is at the forefront of rewilding, what he has achieved will have such a huge impact on our country!" Jo Wood
INFLUENCER (Ethical Influencers)
Shortlist:
Eilidh Gallagher
Greg Cochrane
Joanna Adjetey
Laura Young
Ruth MacGilp
Winner: Greg Cochrane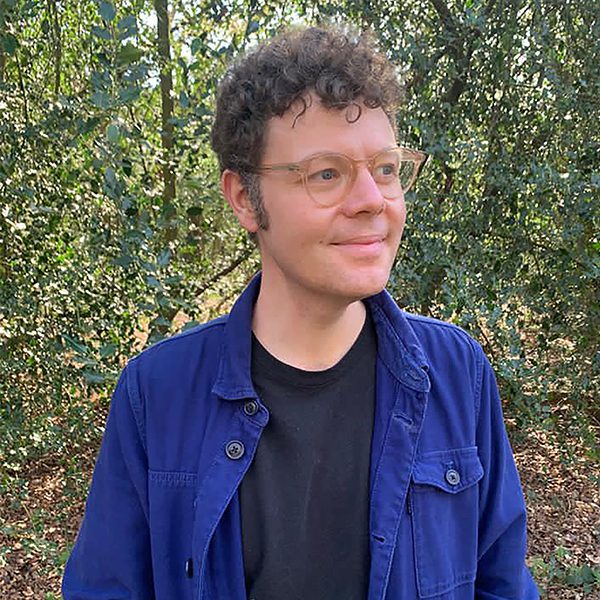 The former music journalist and host of the Sounds Like a Plan podcast is demonstrating how music can inspire climate action by telling positive, solution-based stories.
Why awarded: "Greg's podcast, Sounds Like A Plan, explores entertainment and sustainability in an authentic and exciting way. It has huge potential and we look forward to hearing more!"  Besma Whayeb
MONEY 
Shortlist:
Green Angel Syndicate (GAS)
Tred
Winner: Green Angel Syndicate (GAS)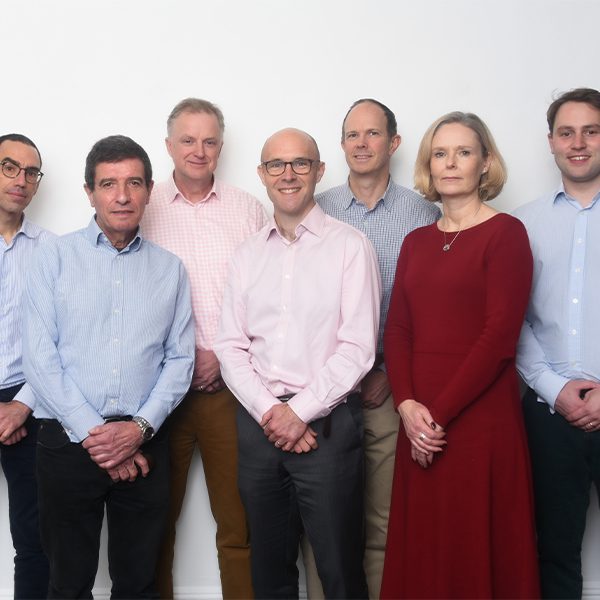 Specialists in smart investments that help to mitigate climate change, GAS works tirelessly to support eco entrepreneurs to provide innovative solutions to climate change and to attain the financial reward they deserve. 
Why awarded: "GAS is joining the dots and bridging investment with investors that care more about their cash's purpose than just profit." Dianne Dain
NATURE (Yeo Valley)
Shortlist:
Prevented Ocean Plastic
Lilly Platt
Mankaran Ahluwalia
Winner: Lilly Platt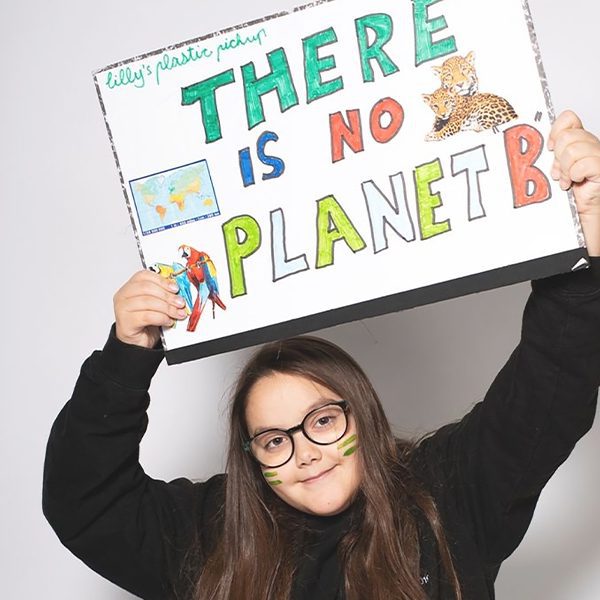 An inspiration for kids and adults alike, Lilly started picking up plastic litter when she was seven and has now collected close to 200,000 pieces. She speaks at high-level events and uses her social media accounts to share her experiences.
Why awarded: "You don't need to spend money or buy stuff to change the world – anyone can care for Nature and lead by example, and Lilly does just that. She is an inspiration for kids and adults alike." Katie Hill
PRODUCT
Shortlist:
Andy Orchard
Gary Styles
Joey Pringle
Mankaran Ahluwalia
Primrose Matheson
Rohan Dinn
Joint Winners: Andy Orchard and Mankaran Ahluwalia
Andy Orchard: Andy is international marketing consultant at Puro Fairtrade Coffee, which works to better align coffee with community, conservation and climate, protecting the rainforest with every kilo sold.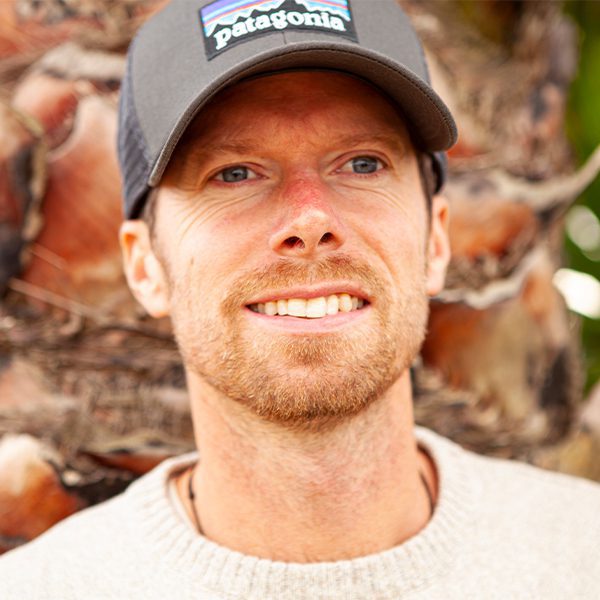 Why awarded: "Organic coffee done the right way, protecting the rainforest with every kilo sold." Stephanie Jordan
Mankaran Ahluwalia: Mankaran is CEO of YAYZY, the carbon footprint calculator using payment data to track the carbon footprint of each of your purchases. Providing retailer-specific sustainability data, YAYZY helps you choose where to shop for a smaller carbon footprint.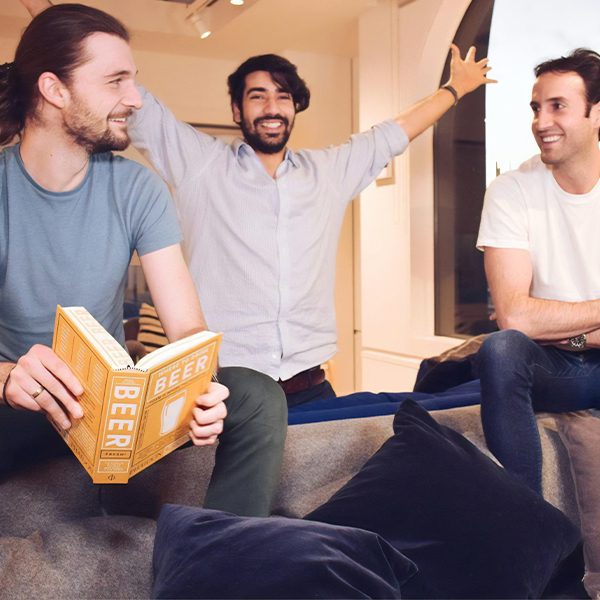 Why awarded: "The judges felt this could be an absolutely game-changing technology – human behaviour is a whopping 60% of the problem with the climate crisis, and education on what we are buying gives us more choice to live the change." Stephanie Jordan
TRAVEL (Delphina Hotels & Resorts)
Shortlist:
Brad Frankel
Howard Carter
Rebecca Heaps
Winner: Rebecca Heaps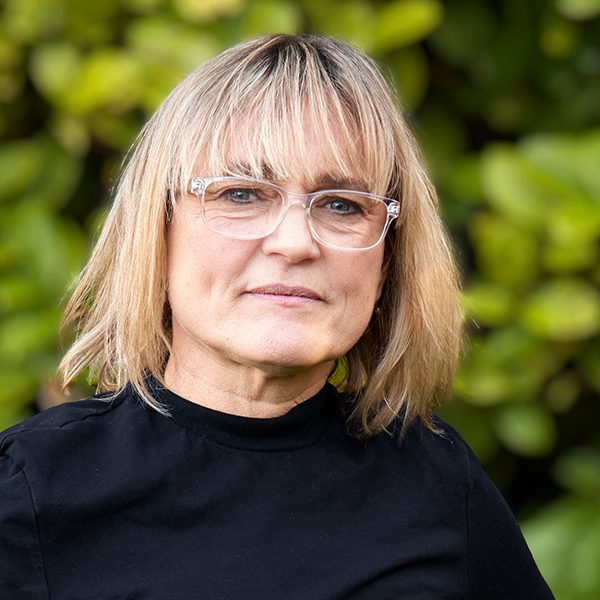 Rebecca is Founder of Tentshare, a peer-to-peer tent matching service in the model of Airbnb, but for tents. This year, Tentshare has expanded its purpose to tackle festival waste.
Why awarded: "The judges loved this concept. So many single-use tents get bought and wasted, we need to learn to upcycle and recycle." Jordan Brompton
VEGAN
Shortlist:
Joey Pringle
Lou Palmer-Masterton
Tracey West
Winner: Tracey West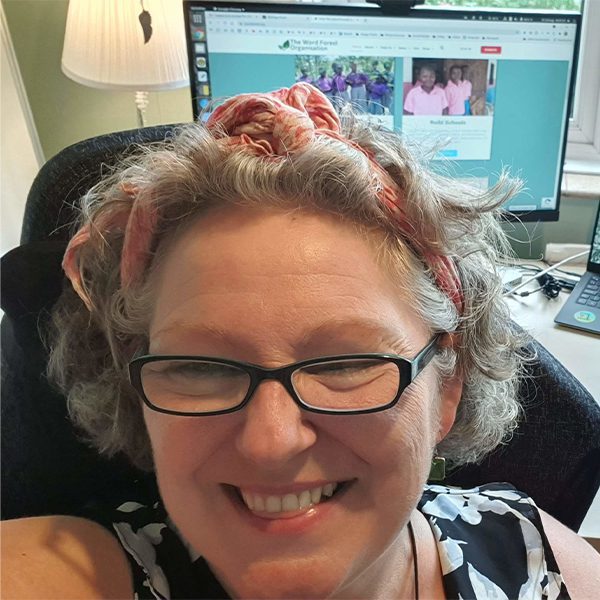 Tracey is CEO and Co-founder of The Word Forest Organisation, a charity underwritten by Tracey's vegan principles and love for our planet, that shone an important spotlight on mental health during lockdown.
Why awarded: "Tracey is an absolute force of Nature – and proof that positivity can get you far. It was no surprise to hear that vegan principles underwrite her latest venture, Trees are the Key, which shone an important spotlight on mental health during lockdown. Now she's preparing for the Big Green Clash – a fantastic event to celebrate plant-based athletes." Katie Hill
Notes to Editors
ABOUT THE P.E.A. AWARDS:
The P.E.A. Awards, founded by Jarvis Smith, is the UK's leading sustainability awards, honouring the individuals and teams behind the products, services and businesses that are changing the face of our planet. Previous winners include Sir David Attenborough (Eco-Hero of the Decade), Juliet Davenport OBE, Cat Fletcher, Polly Higgins, Seedball, Triodos Bank, Human Milk and many other amazing Earth ambassadors who are committed to revolutionising old models and systems. Across sectors ranging from finance and energy to music and art, the P.E.A. Awards identifies and celebrates the green heroes who are taking matters into their own hands and providing inspiring alternatives to business as usual. These sustainability pioneers are recognised and rewarded at our elegant green carpet event!  
ABOUT OUR SPONSORS:
CITRIX (TITLE SPONSOR) – Citrix aims to power a world where people, organisations and things are securely connected and accessible to make the extraordinary possible. We help customers reimagine the future of work by providing the most comprehensive secure digital workspace that unifies the apps, data and services people need to be productive, and simplifies ITs ability to adopt and manage complex cloud environments. Citrix solutions are in use by more than 400,000 organisations including 98 percent of the Fortune 500.
AVALLEN – Avallen are on a mission to be the world's most planet positive spirits brand, made with nothing but apples, water and time and actively removing 2.73kg of CO2e from the atmosphere with every bottle made. Avallen is the delicious moment when flavour and sustainability converge, so you can still enjoy a great tasting tipple without leaving the planet a hangover!
DELOITTE – Deloitte is a leading global professional services firm. We work with organisations to make the changes they need in order to become a truly responsible business. Business needs to change; and there may never be a better time to invest in change to become a truly responsible business. Deloitte can empower businesses to think and act differently and help them make a positive impact on their people, customers, environment and society. We help businesses find opportunities to transform and create new value. At Deloitte our culture and purpose is to make an impact that matters, and is shared by our member firms all over the world. It is brought to life in our work for clients, but also in three common ambitions: our WorldClass initiative, through which we will support 50 million people by 2030 develop job skills, improve educational outcomes, and access opportunities to succeed in this new economy; our WorldClimate sustainability strategy, through which our people are playing their part by making responsible climate choices within our organisation and beyond; and our ALL IN diversity and inclusion strategy.
DELPHINA HOTELS & RESORTS – Delphina Hotels & Resorts has become the first Italian hotel group to use entirely green and renewable energy across its entire portfolio. This allows the hotel group to save 3,536 tonnes of CO2 each year. The luxurious properties are built into the landscape and integrated with the region's indigenous plants and trees. The use of locally sourced materials means Delphina has helped to regenerate centuries-old artisanal trades and skills in the area.
ETHICAL INFLUENCERS – Ethical Influencers is a digital community doing good. From sustainable storytellers to honest podcasters, ethical fashion instagrammers to zero waste vloggers, the Ethical Influencers community is a growing network of over 1000 influencers collectively working towards a better world. The company was founded in 2018 by Besma Whayeb, an ethical influencer and author of sustainable fashion and lifestyle blog, CuriouslyConscious.com.
MYENERGI – MyEnergi's mission is to change the world through their green technology, creating a kinder and more sustainable future, together. The company are relentless in their pursuit of transforming living and working environments with green energy solutions, supplying tens of thousands of homes and businesses globally with their renewable energy products and smart devices. They give you the power to control your home's flow of energy. Micro-generated surplus energy can be as high as 80% and 100% of that can be self-consumed through their system.
MY GREEN POD – My Green Pod Ltd is an independent, family-run UK business which looks to share the real stories behind the brands and people working tirelessly to offer ethical alternatives to mainstream products and services. You might not see these options on the high street and they may not be the first to appear in online searches. Unlike most companies, the founders meet and connect personally with the owners of the companies they work with. They do this because they believe that authentically ethical products and services can only be produced and supplied with conscious, heartfelt intent. With your support, these companies could change the face of business and the health of our environment – and you could save some cash and discover some extremely effective ethical products along the way! Every time you buy from My Green Pod's marketplace, they will plant a tree in the tropics (through charity partner TreeSisters) as their way of saying thank you for helping to change the path of the future. Together, lots of small actions make a huge difference. #PutYourMoneyWhereYourHeartIs
OCTOPUS ENERGY – Octopus Energy believe energy should be better. A better experience for you through transparency, honesty and simplicity. Better for the planet, through real long term investment in renewable generation in a low CO2 future.
WELEDA – In harmony with nature and the human being. What started in 1921 as a pharmaceutical laboratory with its own medicinal plant garden, is today a world-leading manufacturer of holistic natural cosmetics as well as pharmaceuticals for anthroposophical therapy.
YEO VALLEY – Yeoganic is Yeo Valley's way of being organic and a little bit more. The family farm goes the extra country mile to look after its land, animals and people. Someone once said that the top six inches of soil supports all life on land. That makes Yeo Valley think we really need to look after it.
P.E.A. AWARDS DRINKS AND SNACKS SUPPLIERS:
Fungtn Non-Alcoholic Mushroom Beer
Sea Arch Non-Alcoholic Gin & Tonic
Avallen Calvados
Cooper King Gin
London Essence Co Tonic
Deeside Water
Vintage Roots Wine
Briiv Air Purifiers
Equinox Kombucha
iLOVE SNACKS
P.E.A. Awards 2021 Photos 
To view all photos from the P.E.A. Awards 2021 click here